Welcome to our site raitube
THIS JUST IN FROM THE BBC:
Lake District mountains: 'Drugged' walkers rescued
2 hours ago

From the section Cumbria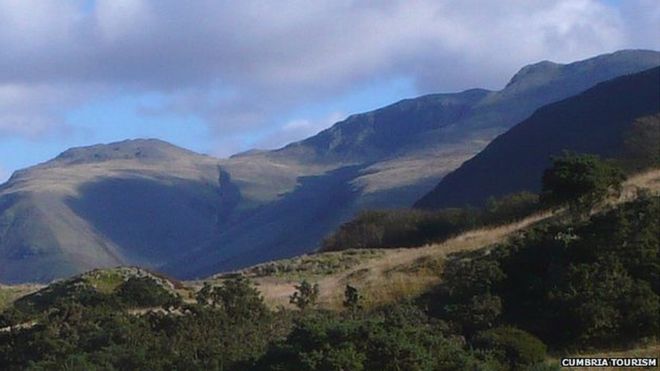 Image copyrightCUMBRIA TOURISMImage captionThe walkers were said to be too "stoned" to get themselves off the mountain
A group of hikers who became unable to walk after taking drugs sparked a major mountain rescue.
Officers from the Cumbria force tweeted
: "words fail us" after being called by four men at Hardrigg Gill on Scafell in the Lake District.
The police tweet said: "Persons phoning Cumbria Police because they are stuck on a mountain, after taking cannabis."
Wasdale and Duddon mountain rescue teams were called out just after 18:30 BST on Saturday.
The group was eventually brought down to safety at 21:45 BST.
Supt Justin Bibby of Cumbria Police said: "Taking alcohol or any other substance that could impair your judgement significantly increases your risk of getting into trouble. It has no place on a mountain."
---
تعديل I عدد المشاهدات : [ 3591 ]